Destiny 2 early beta released yesterday and Hearns and me jumped right in it and played about 8 hours already. So I wanted to give you guys my first impressions of the game.
When you fire up the game you are greeted with some really good looking menu's. The first thing you do is choose your class. There are a total of 3 classes in the game right now with 2 subclasses each. You have the Titan with subclasses Striker and Sentinel. Than you have the Hunter with subclasses Arcstrider and Gunslinger. And the last class is the Warlock with subclasses Dawnblade and Voidwalker. Each class and subclass has there own set of abilities, grenades and movement sets which makes it very interesting to play other classes. And the best of all you can switch subclass, all the different abilities, gear, weapons in pretty much any given situation, whether you are loading for a game, playing the campaign,..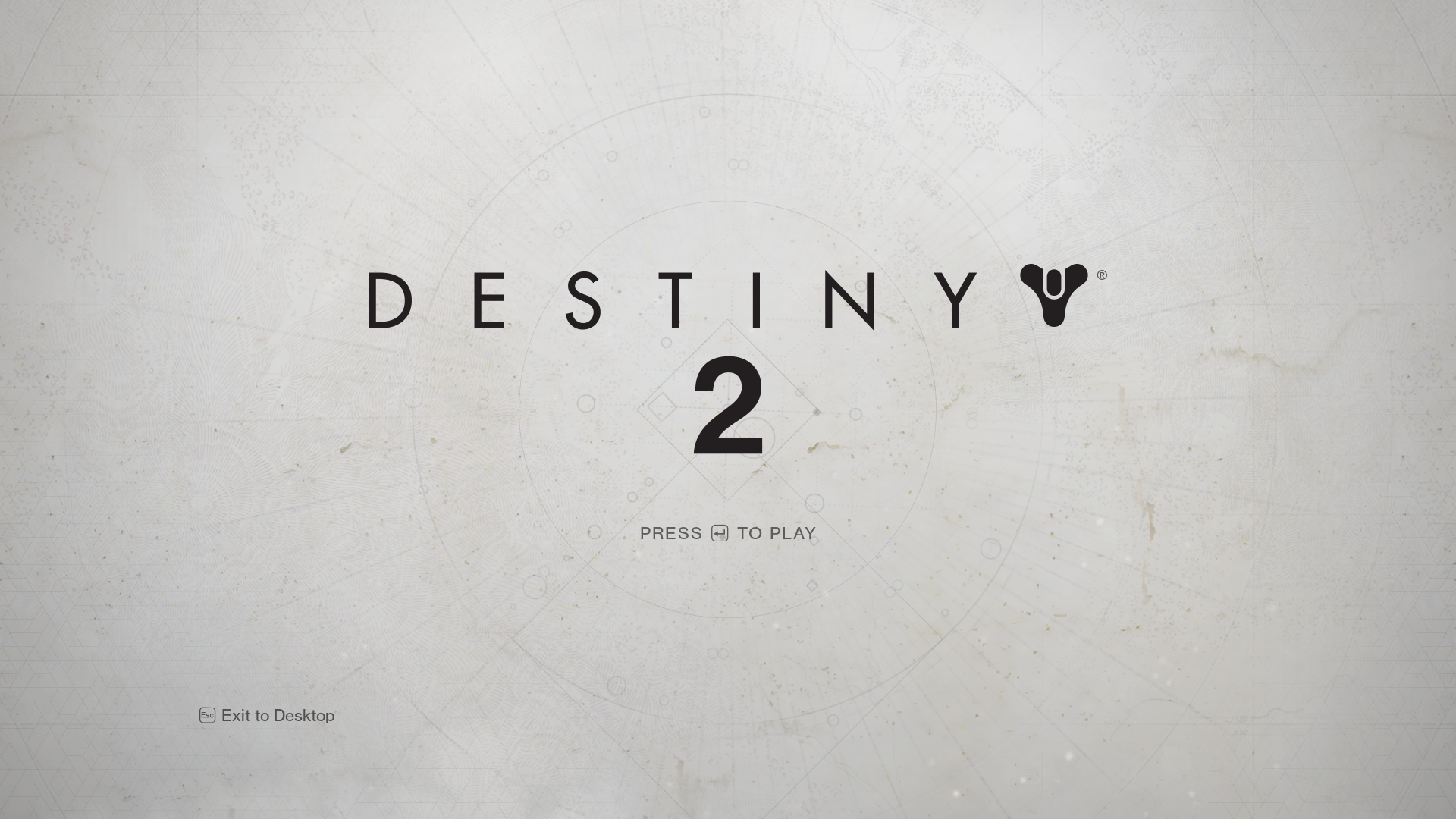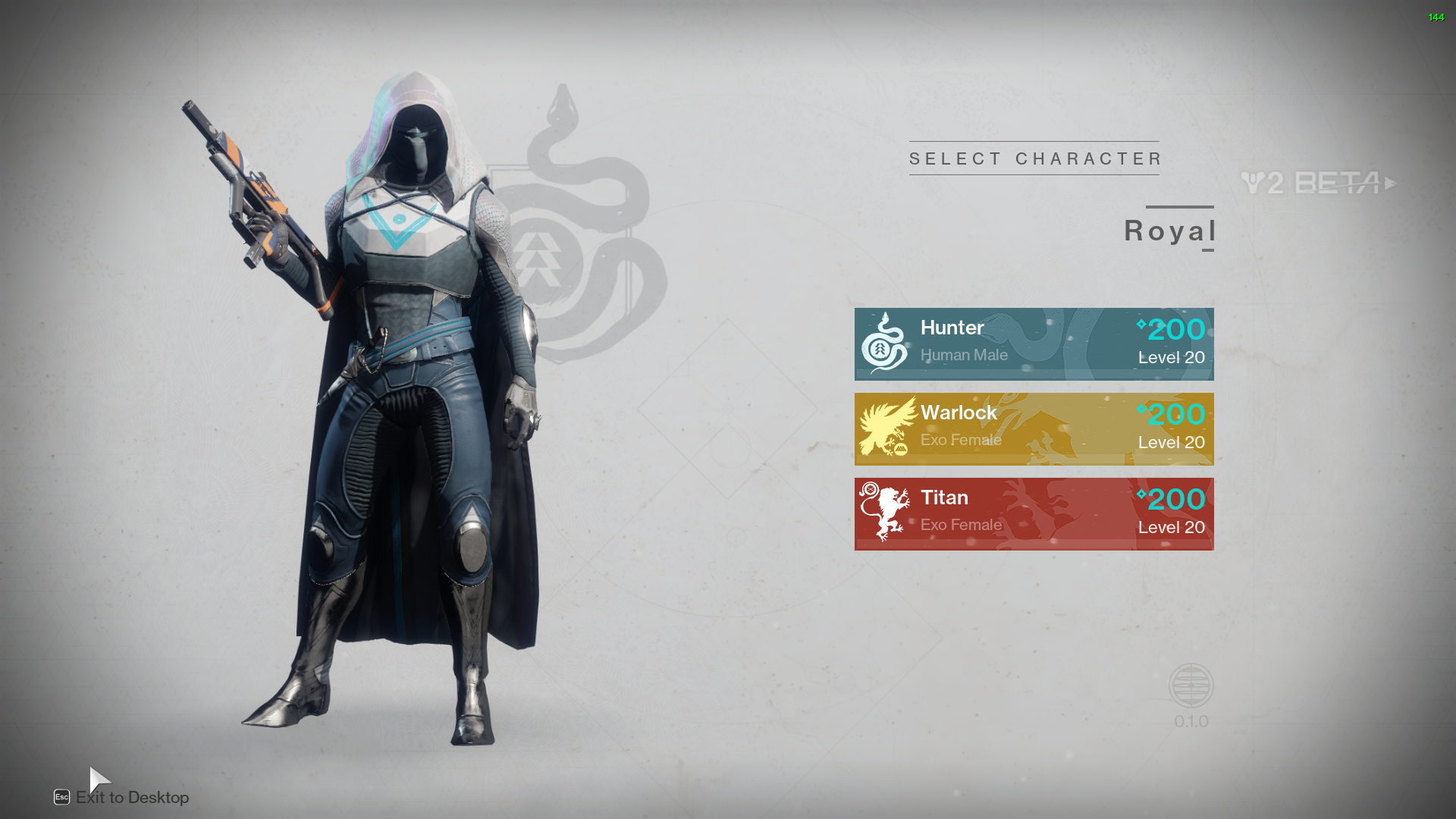 When you have decided which class looks the most interesting to you, a short campaign fires up. It takes around 30min to complete it. When completed you can do 3 things: a strike mission (middle), quick play (left) and competitive (right). The Strike mission is a really cool coop mission with a big boss fight at the end. You can play this mission with 2 other persons. Quick play and competitive is both PVP, but different game modes and different maps. Quick play is more like a domination kind of game mode where you need to capture flags. The more flags you have, the more points you get if you kill someone. The other pvp option, Competitive is like the traditional CS:GO gamemode. You have the option to plant a bomb at two sites and the defenders need to defuse that bomb.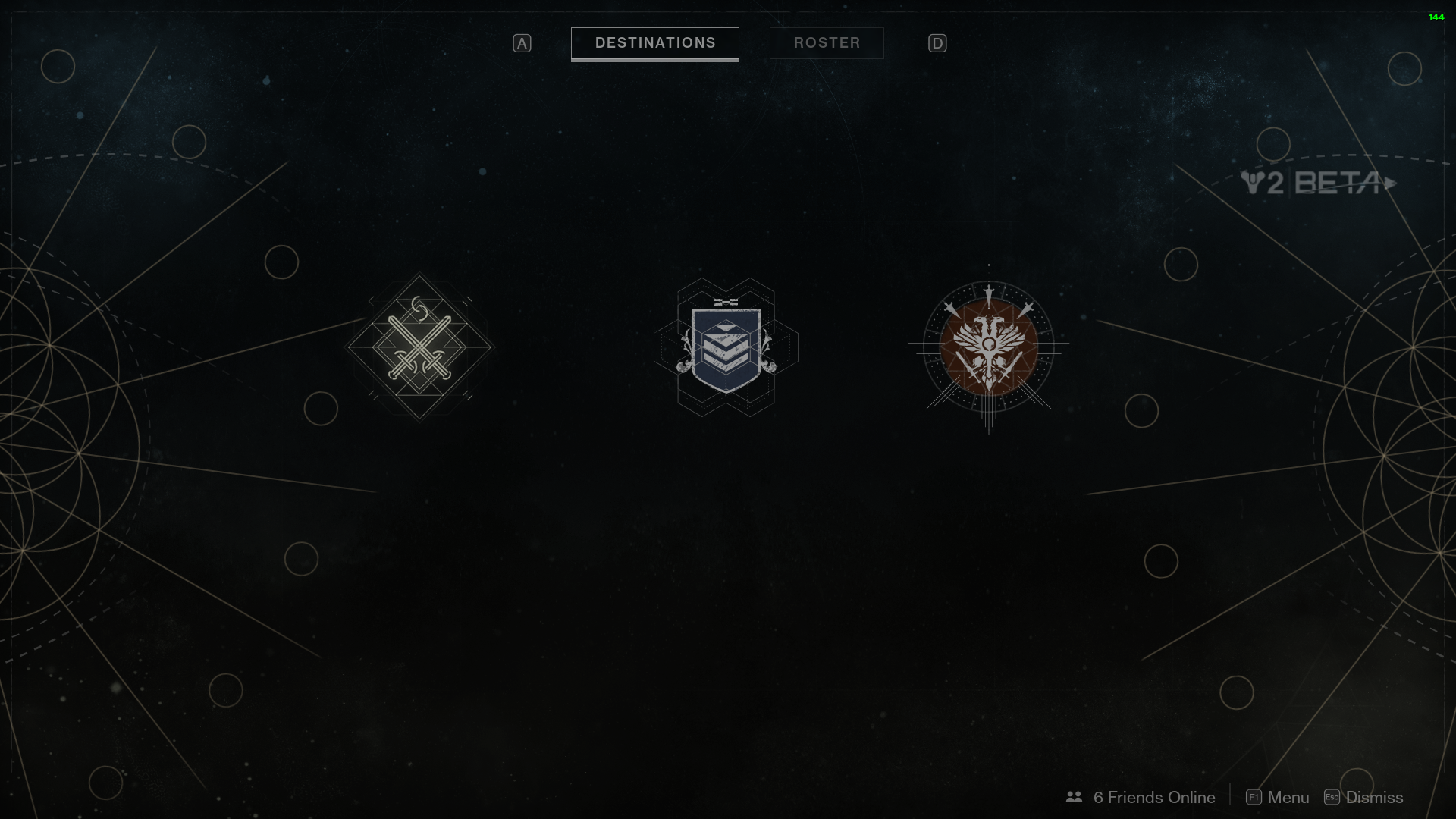 The PVP feels really solid. Although you don't play on dedicated servers, Bungie's Peer 2 Peer system is so good that hit registration is on point, getting killed behind walls is barely a problem and it just feels really smooth. Very impressive Bungie. Hearns and me were killing the PVP yesterday and must have won 80% of the games we did with k/d's varying from 2.0 - 12.5
. Handcannons OP btw. We had a blast.
The performance is really good. I (i5-4690k, 16GB RAM, GTX1080) had no problems running the game on high settings, 1080p with 144fps at most time with sometimes a drop below 100(screenshots are highest settings). I red comments of people running this game with a GTX770 and they had no performance problems what so ever. The game is very well optimized. There are a lot of settings which you expect on AAA PC games like FOV sliders, key mapping, mouse acc turned off by default, advanced video settings,...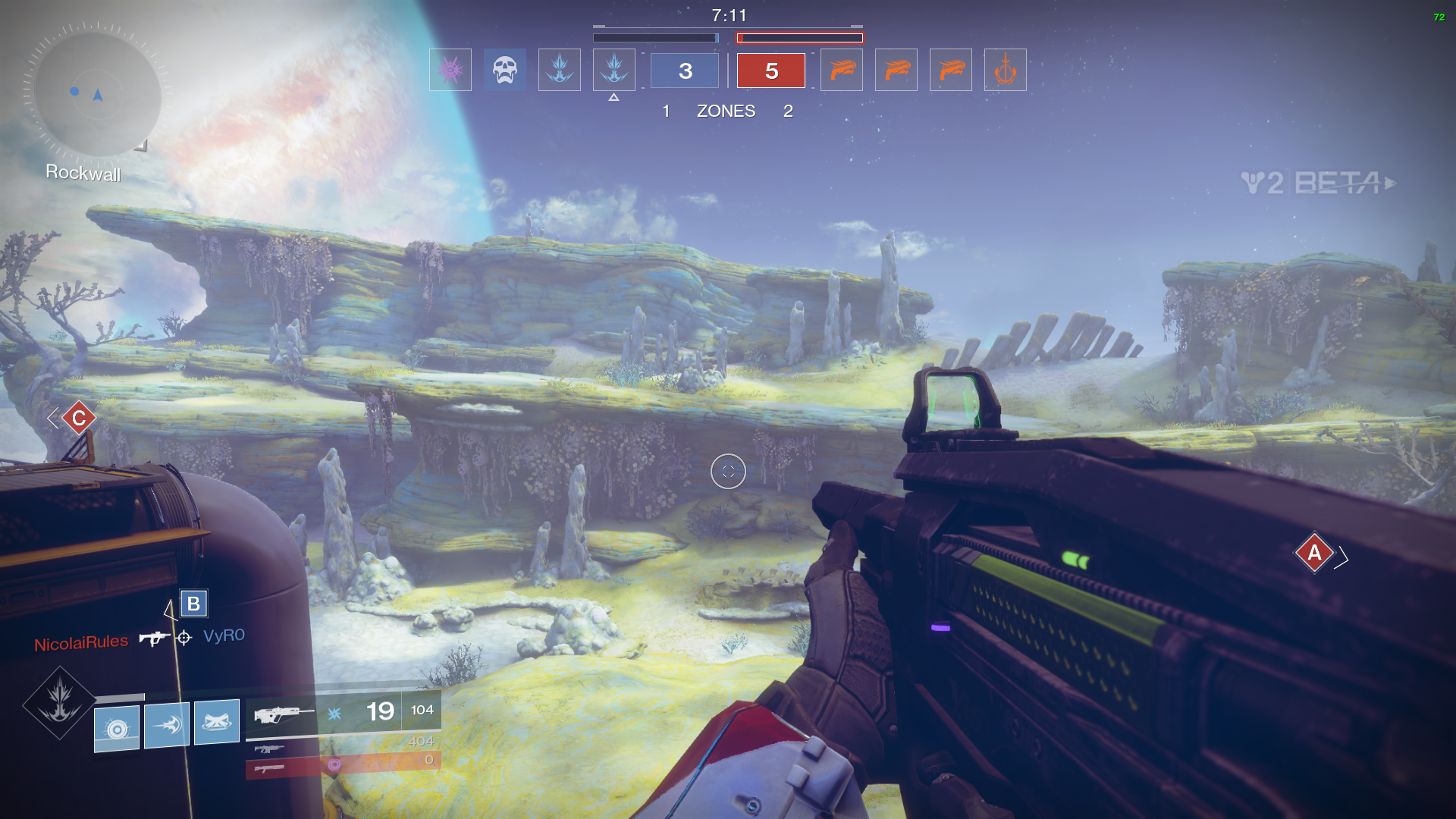 I hope you guys join us today in the open beta. Can't wait to play with a full group and wreck some shitters. You can play the open beta today starting from 18:00 UK.
~Royal
Thanks for the effort you put in this, really well publication of a first impression, thinking about downloading it later.
Game looks really nice. Just wondering if I can Dalton people in some way or another...
Thank you Hearns and Royal for sharing your first impressions!